Sustainability for the doValue Group
In the last years doValue has integrated Sustainability into its business strategy to generate long-term sustainable value for all its Stakeholders: shareholders, investors, employees, clients and communities.
For doValue "Sustainability" means combine the objective of creating sustainable value over time with the care for the environment and the attention to all Stakeholders.
doValue has an important and delicate role in the financial ecosystem and this implies the need to act professionally, responsibly and sensibly with respect to clients and debtors.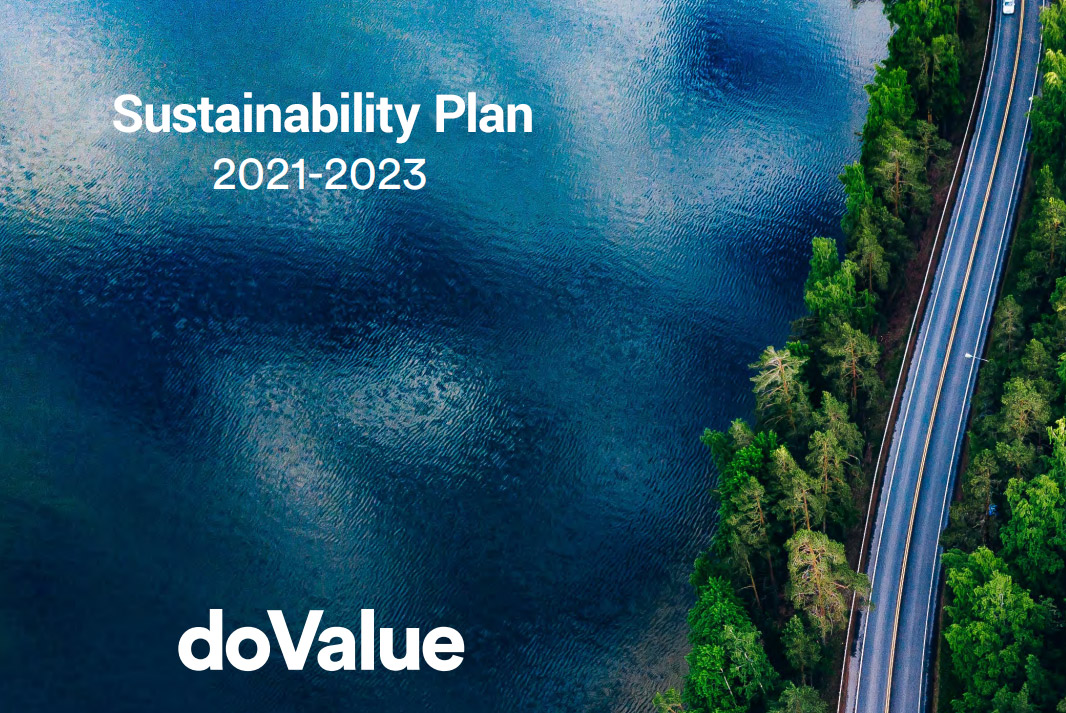 doValue has defined its ESG strategy by publishing its first Sustainability Plan for the three-year period 2021-2023, which is based on the following pillars:
1. OPERATING RESPONSIBLY
The respect for the highest ethical and moral standards and the mitigation of risks are fundamental principles for doValue to operate responsibly and to build stakeholder trust.

2. ATTENTION TO PEOPLE
doValue recognises the value of the people who contribute every day,with commitment and dedication, to the development of the Group's activities and to the creation of value in the medium- and long-term.

3. CARE FOR THE ENVIRONMENT
While operating in a sector with a limited environmental impact, doValue is committed to reducing the impacts generated by its activities.
Rating of doValue
Our business requires us to measure performance not only from a financial point of view but also from the ESG issues point of view: the social aspect plays a key role for doValue.
The operational excellence and the concrete commitment to sustainability of doValue are demonstrated by the recent Servicing Rating and ESG Rating: in February 2022 as Special Servicer, Fitch Ratings confirmed the rating "RSS1- / CSS1-" and Standard & Poor's confirmed the "Strong" rating, which represent the highest Servicer Ratings among those assigned to Italian operators in the sector.
In October 2021, MSCI ESG Ratings increased doValue's ESG rating from "A" to "AA", a tangible example of doValue's commitment to adopting best practices in the interest of its stakeholders, particularly customers, capital providers (shareholders and bondholders), stakeholders, and the broader social and environmental ecosystem in which the company operates.
You may also be interested in